Mecademic robot arms are the most compact and precise industrial robots on the market, easily integrated even in the most confined and complex applications. They are intended for industrial use in a wide range of applications including precision assembly, testing & inspection, microprecision positioning, pick & place, and dispensing.
Mecademic Product Solutions
Mecademic Tools & Downloads
Mecademic Applications
Assembly
Automate robotic assembly with Mecademic's precise and compact robot arms. Learn how to add flexibility to your assembly-line design and reduce tolerances.
Dispensing
Looking to improve product quality? Automate robotic dispensing of sealants, adhesives, lubricants, and more with Mecademic's precise and compact robots.
Inspection & Testing
Need to test your product or accurately displace sensors? Improve your automated inspection system with Mecademic's precise and space-efficient robot arms.
Micro-Manipulation
Searching for ultra precise micro-manipulation solutions to work with microscopic samples? Learn about our precise and small six-axis industrial robot arms.
Pick and Place
Need to automate pick and place tasks like material handling, bin picking, kitting, or packaging? Discover our small and compact industrial robots.
Machine Tending
Looking for a compact automated machine tending solution? Learn how to save production space and costs with our automation robots.
Mecademic Videos & Case Studies
The World's smallest six-axis industrial robot arm
Mecademic & Flexibowl application
Zymergen Case Study (USA)
Learn more about how the Mecademic Robots integrate with our other technologies: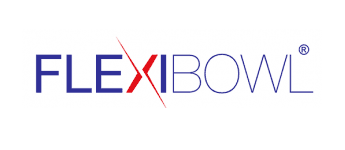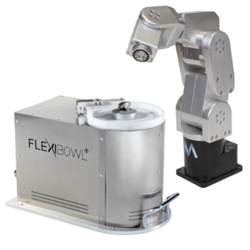 The Meca500 is the world's smallest, most compact and most precise six-axis industrial robot arm. As well, unlike the typical industrial robot, which is a complex, stand-alone system that is to be programmed via proprietary programming language and browser-based interface, the Meca500 is controlled as an automation component, much like a smart electric gripper.
Reach out to Gibson Engineering to test out the Meca500 for your next high-precision robot application!