Gibson Engineering's experienced engineering team can conceptualize, design, and build machine frames or guards. Whether you need a manual workstation, an accessory for your mobile robot, or safety guarding around a larger automation cell, Gibson Engineering has the capability to work with your team to design a solution to meet your needs. Our team of engineers can help provide a production-ready solution to a simple assembly kit. Contact us today to get started or to learn more about how we can help you solve your machine frame or guard needs.
Machine Framing & Guarding Process
Since 2006 Gibson Engineering has been designing and supplying our customers with custom machine frames and safety guarding solutions. Utilizing Robotunits' modular aluminum extrusion system we work with customers to offer robust design and fast turnaround times.
Robotunits Aluminum Extrusion
Robotunits is a global manufacturer of a Modular Automation System for production equipment. This includes Conveyor and Linear Motion Technology, Material Handling, as well as Machine Framing and Guarding. The core of Robotunits is its unique aluminum extrusion & fastening technology which strictly follows a lean manufacturing concept of "More with Less".
Meet Our Specialists
Jason Robichaud - Automation Design
Jason Robichaud holds a Bachelor of Science in Mechanical Engineering from Western New England University in Springfield, MA. He has worked at Gibson Engineering for his entire professional career as Mechanical Design Engineer. In his free time, Jason enjoys playing golf, fishing, & restoring antique vehicles.
Joined Gibson: 2007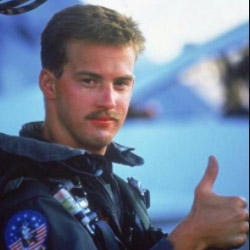 Rob Fraser - Robotunits Extrusion, Mechanical Design, CNC
Rob Fraser holds a Bachelor of Science degree in Mechanical Engineering Technology from Northeastern University in Boston, MA. Prior to joining the Gibson team, he was a Submarine Sonar Technician in the U.S. Navy, a Commercial Diver, and most recently a Control Technician at a custom automation company. He enjoys swimming, scuba diving, and hunting in his free time.
Joined Gibson: 2017