The Gibson Control Panel Shop
Support
Gibson Panel Shop Page

Gibson Engineering has been providing custom Control Panels to our customers for over 30 years. Our services range from built-to-print to complete design and fabrication. From simple junction boxes, to high power multi-bay enclosures, we've done it all. Gibson Engineering is a certified UL508A Panel Shop offering certification when required. Contact us today to discuss how we can support your business with our control panel services.
Control Panel Design Services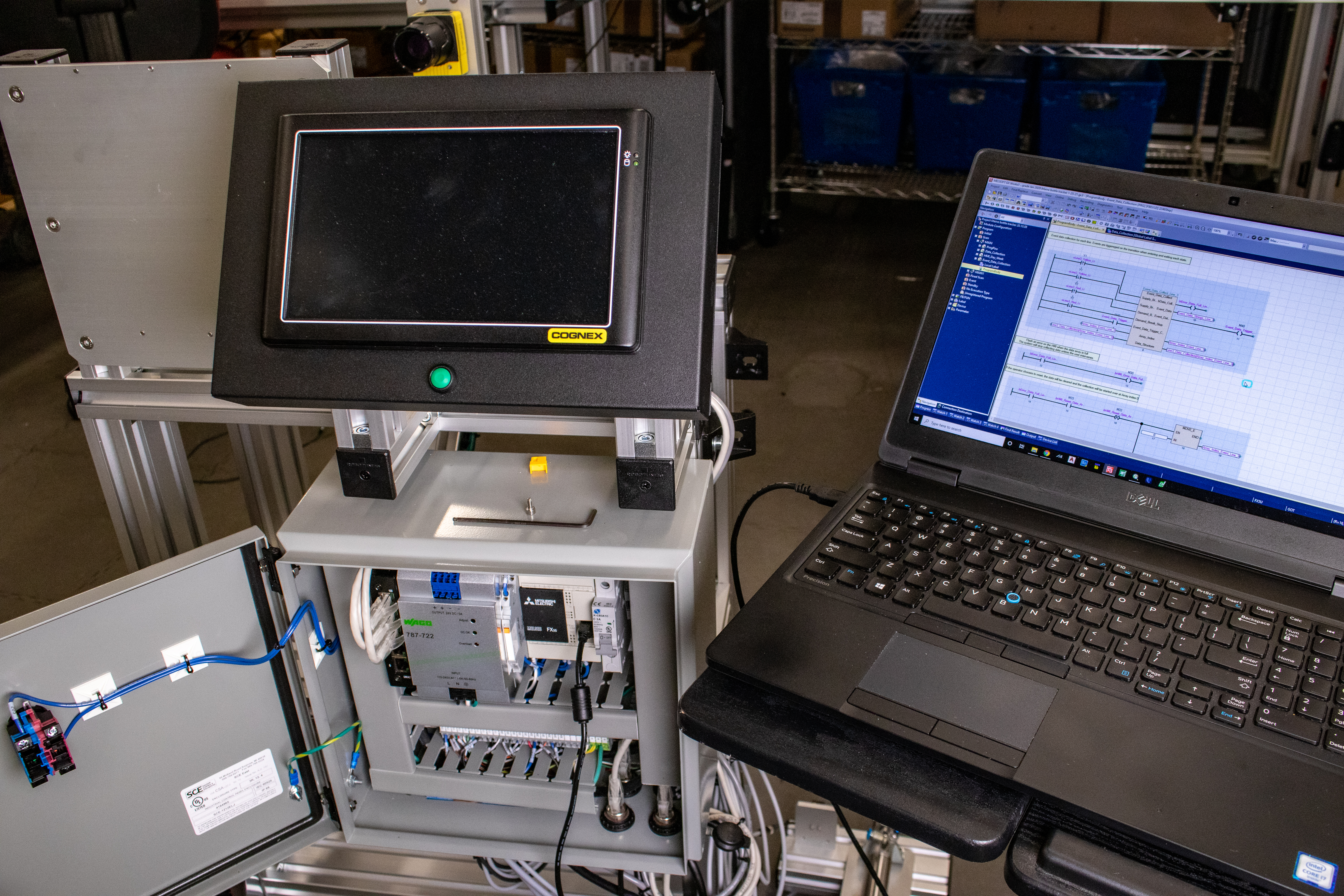 Gibson Engineering offers control panel design and fabrication services to make your company's operations easier, more efficient and more cost-effective. We are a full-service control panel engineering company and can provide complete, customized solutions that meet your specific needs.
We have a team of highly qualified industrial control panel manufacturers with decades of experience designing, building and implementing panels. Gibson Engineering offers several types of control panel manufacturing, including:
Design services: Gibson Engineering provides control panel design services from experienced engineers. We can evaluate your needs and current operations to develop a more effective solution.
Build-to-print: You can also give Gibson Engineering your building instructions, and we can follow through on manufacturing a functional product that meets your precise specifications.
Program: Our team can program custom control panels to meet your unique company needs for a direct and efficient panel solution.
Panel Development Process
Our attention to detail and industry standard wiring techniques provide you with a panel that will be easy to maintain and service. All panels come with complete schematics and documentation packages developed in AutoCAD Electrical and, at minimum, point-to-point inspection performed prior to shipping.
Gibson Engineering follows a four-step simple and effective process for custom control panel fabrication.
1. Review Requirements
The first step is to review the requirements of the control panel. Determining important stipulations allows Gibson Engineering to design a product that meets your exact needs.
This process includes identifying the following factors:
Enclosure size
Available incoming power
Internal component requirements
Installation environment
2. Solution Development
In the next phase, Gibson Engineering professionals create a viable control panel solution based on your needs and specifications. This step includes preliminary engineering and design and a collaborative review. We will also provide a bill of the material required and present our final proposal.
3. Production Phase
In this step, engineers finalize the schematics and layout of your custom control panel and begin building the design. Gibson Engineering requires a final design review and customer sign-off before manufacturing begins to ensure customer satisfaction.
After final approval, the design is released to the production group and constructed.
4. Solution Delivery
The final stage in this process occurs after the manufacturing is complete and the product is ready to be tested. Gibson Engineering ensures the control panel is set up for success through extensive point-to-point testing in addition to power-on testing. We include programming as necessary and provide final documentation with the completed panel.
At this point, the control panel is finished and ready to be deployed in your company for higher efficiency and more effective operations.
Contact Gibson Engineering Today for More Information
With over six decades of industry experience and a team of highly qualified engineers, Gibson Engineering can deliver a practical solution that makes your company's operations more efficient and cost-effective. We specialize in engineering optimized machine processes that increase our clients' profitability.
Our staff is dedicated to going above and beyond to ensure our clients succeed. We make it our mission to further your company's growth by increasing your productivity, competitiveness and profitability. We've worked with numerous industries and are experienced in machine control, pneumatics, robotics, machine safeguarding, machine framing and more.
Fill out our online contact form to learn more from one of our experts or request a quote now to get started today.
Customer Testimonials
State Garden, Inc.
Gibson's control panels have always come in professionally built with documents and ready to run, so in turn we have never missed a deadline.

We have continued to work with Gibson Engineering for over 10 years because we can trust them to deliver the highest level of service & support as they always make us feel like we are priority one.
Vacutherm
Gibson Engineering has provided us custom built industrial control panels that are of the highest quality at a very reasonable cost. They are always on time and the C-UL certification has helped us expand into the Canadian market!
Meet Our Control Panel Specialists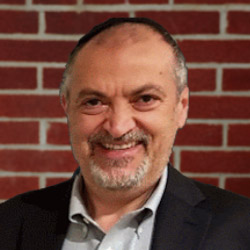 Alfred Armin - PLC, HMI, Motion, Servo, VFD, Robotics and Control design
Alfred Armin grew up in Shiraz, Iran, and came to the USA in 1979. He attended college in Connecticut and graduated with a Computer Science degree in 1985. Al worked as a Service Engineer and Controls Engineer at Reliance Electric and then as an Application Engineer at Mitsubishi Electric before joining Gibson Engineering. He enjoys working with fellow engineers to create innovative automation systems for customers. He loves educating others and gets great satisfaction from seeing customers and co-workers learn and grow. He loves cooking and being a spiritually sound and family first oriented person.
Joined Gibson: 1997
Jake Bazirgan - Industrial Control Systems and Motion Control
Jake Bazirgan holds a Bachelor of Science in Electrical Engineering from the University of Rhode Island. He has worked at Gibson Engineering since 2005 and has played a key role in expanding the UL508A certified industrial panel shop and the engineering group as a whole. When not working hard designing, programming, and testing industrial control systems; Jake enjoys playing sports and spending time with his three young boys and wife.
Joined Gibson: 2005
Bill DeTore - PLC's, HMI's, servos, robotics, and industrial control panel design
Bill DeTore holds a Bachelor of Science degree in Computer Engineering Technology from Wentworth Institute of Technology in Boston, MA. Bill joined Gibson in 2019 as a Senior Controls Engineer. Prior to joining Gibson, Bill worked for Bose Corporation for 15+ years as a Controls Engineer. He has experience in many aspects of controls including PLC's, HMI's, servos, robotics, and control panel design. In his spare time, he enjoys spending time outdoors with his wife, son, and daughter. Bill has too many hobbies including running, hiking, photography, dirt bike trail riding, welding, and jiu-jitsu. He enjoys all aspects of technology whether it's industrial automation or a new gadget.
Joined Gibson: 2019
Bryon Sol - PLC Programming, Machine Vision, and Motion Control
Bryon Sol holds a Bachelor of Science in Biology from Western University (Formerly University of Western Ontario, Canada) and a Degree in Controls Engineering from Fanshawe College. He has worked at Gibson Engineering since 2012 and previously has worked as the primary Vision and Controls Engineer for Interplex Engineered Products for 8 years and as an Engineering Technologist for 3 years prior to that. Currently, he is working as a Senior Applications Engineer at Gibson with his focus being training and technical support. In his free time, Bryon enjoys playing guitar, golf, and traveling with his family.
Joined Gibson: 2012