Swivellink
MACHINE VISION, LIGHTING, SENSOR & ROBOT MOUNTING SOLUTIONS
Swivellink engineered a mounting solution system that provides a completely customizable, configurable, and durable solution to mounting lights, cameras, or sensors in any application. Swivellink arms can move to virtually any position imaginable and then lock into position with extreme rigidity ... providing a hollow inner core that protects crucial cables from any damage!
Swivellink Product Solutions
Swivellink Tools & Downloads
Swivellink Machine Vision Videos
Machine Vision Mounting Options
Configuring a Machine Vision Mounting Arm
Pictures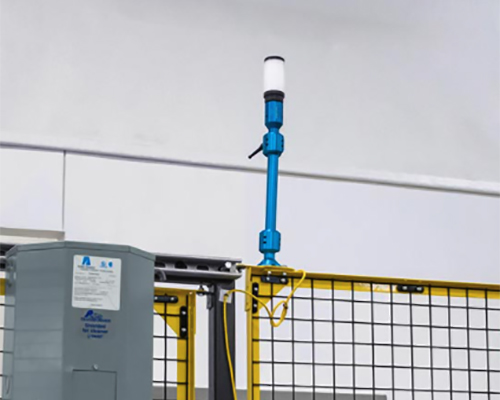 Compatible With
The Swivellink® product line originally started out with a need to mount operator start buttons onto their own in-house custom-built industrial machinery. They knew the design needed to be both robust and flexible while also serving to protect their expensive button and route the quick disconnect cable internally, because a simple wire break or damaged button can cause hours of costly production downtime.
This simple need gave rise to the extensive line of mounting solutions Swivellink brings to market today - contact the Gibson Engineering team to test these products on your next application!